What's New with inGenius?
Suggested Interests - In addition to users declaring their own areas of interest, inGenius will suggest possible areas of interest based on a user's activity. Users can choose to accept suggested items by assigning a rating to them, or delete the suggested interests by clicking Delete.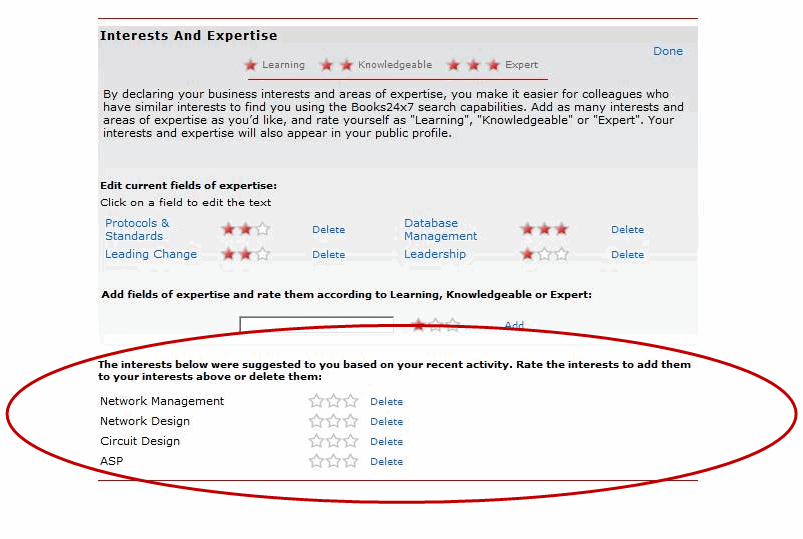 inGenius "Score"

The inGenius "Score" is a way to recognize users that are active, valuable participants in an organization's inGenius community. Users are awarded inGenius "G's" based on their inGenius activity. Earning these is based on the quantity of a user's inGenius activity and how many community members found their activity helpful. The score (up to a maximum of 5 G's) is displayed when users view their profile or if they view a list of People results following a search.

inGenius Abuse Report
Administrators can easily locate and process inGenius activity that has been reported under the Report Abuse icon by running the inGenius Abuse report. This report provides an easy way to either make these comments visible again to all users, or delete them completely if needed.