About Completions
After you complete all questions and submit your responses, you may be required to provide an E-Signature for verification. Type your name on the line provided and click Sign and Submit.
Assessments
Once you complete an assessment, the first slide with questions will display so you can review your answers. You'll see which answers you marked correctly and incorrectly. You may also see feedback for each answer.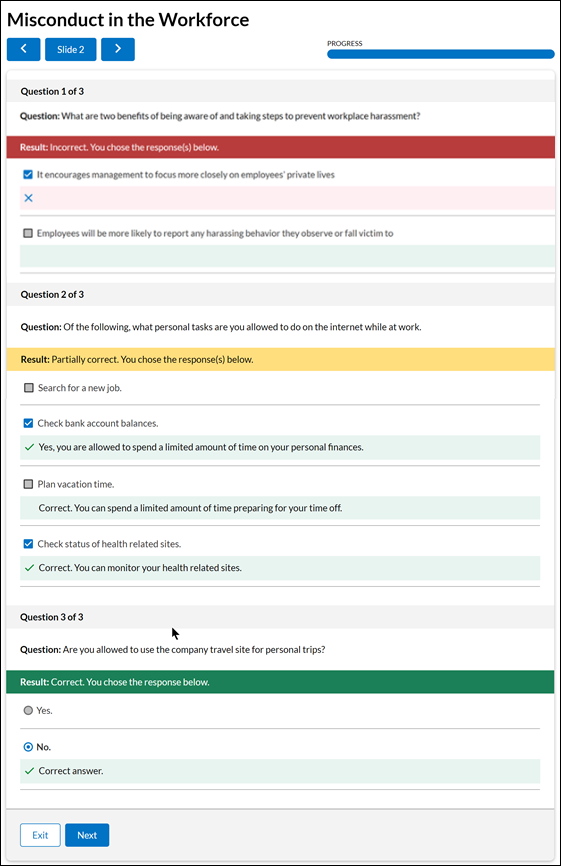 Click Next to see your score and notification as to whether or not you passed the assessment.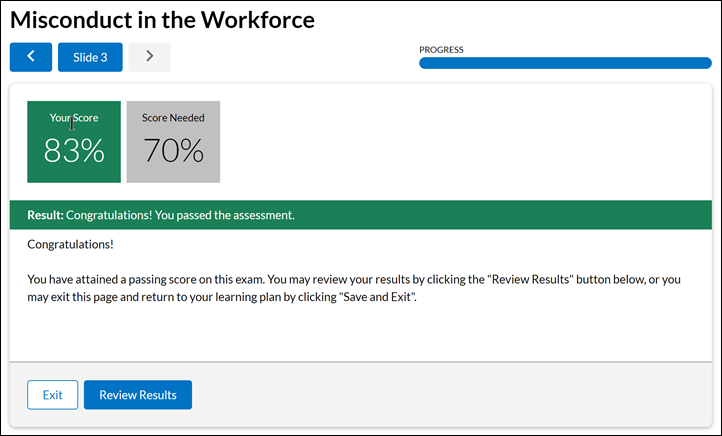 Click Review Results to see your completion certificate.
If you did not pass the assessment, you'll be offered the opportunity to try again. You can retake the assessment as many times as needed to attain a passing score.
Questionnaires
Once you complete a questionnaire, you can exit, or review your results and completion certificate.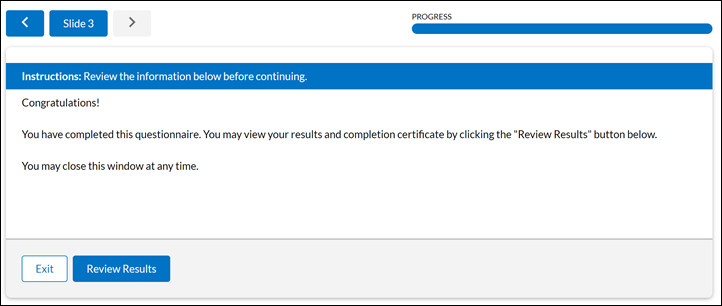 The completion certificate includes information such as the start and end dates, time spent answering the questions, and how many questions you answered.
You can review your results at any time.
Note: The Completion Overview page displays whenever you relaunch a completed questionnaire or assessment.