Overview Dashboard
The Overview dashboard displays several metrics about how your learners are interacting with the Percipio platform.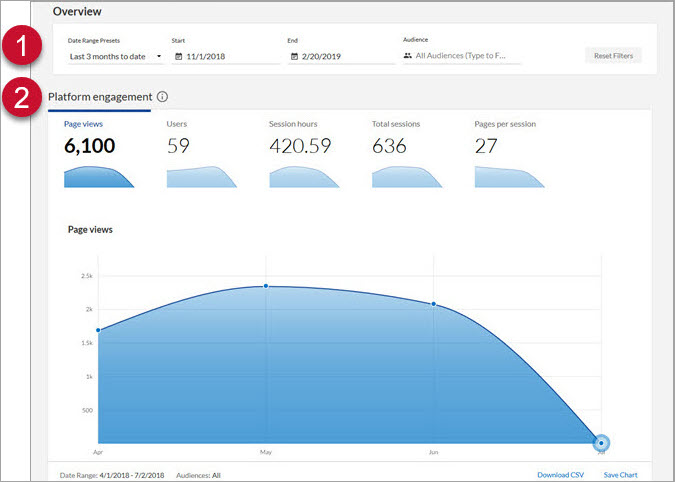 Working with the Overview dashboard charts
Save a chart
All charts on the Overview dashboard have a Save chart option, which saves the chart as a .PNG file for use in other documents (such as a slide presentation).

For most browsers
Click Save Chart.
Select Save File.
Click OK.

For Internet Explorer browsers
Right-click the chart image.
Select Save picture as.
Enter a file name.
In the Save as type drop down menu, select PNG (*png).
Click Save.
Download a chart's CSV file
You can download a CSV file with the selected chart metrics and use it to import the data into other business systems or documents.
Click Download CSV.
Follow your browser's prompts to save the file.