Learning Plan Page
View all of your assigned and personal learning assets in your learning plan by clicking View Learning Plan from the top of any page in Skillport.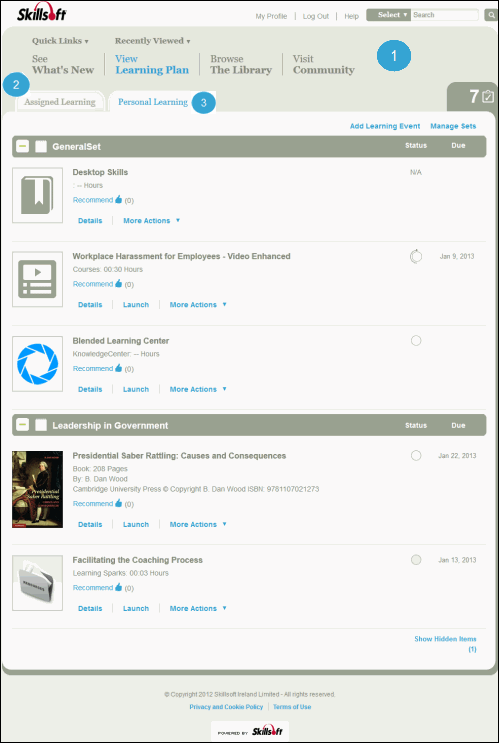 The Skillport Header: The header provides easy access to the most common areas on your site as well as Quick Links, Search, and Recently Viewed items.
Assigned Learning tab: By default, the Assigned Learning tab displays when you click View Learning Plan, and shows all of your assigned assets. You can also access your development plan from the Assigned Learning tab.
Personal Learning tab: Displays all self-assigned assets. You can manage your self-assigned assets and create new sets of assets to enhance your assigned learning.